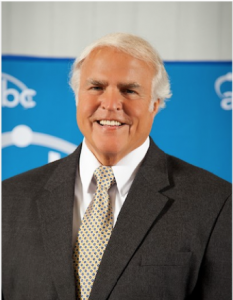 Mike Hockett has spent more than 55 years in the wholesale automotive auction business
From 1962-69, Mr. Hockett worked with his father's business, Indianapolis Auto Auction, which was sold to Manheim in 1969.
Joined Manheim in 1969 and worked there until 1979
Built Auto Dealers Exchange (ADE) in Indianapolis. Hockett took his company public in 1992. He changed its name to Auto Dealers Exchange Services of America (ADESA), and changed the name of the floor plan company to AFC
At ADESA, Mr. Hockett built and acquired auctions throughout North America until he left the company in 1996 when Minnesota Power and Light purchased ADESA
In 2000, Mr. Hockett started Auction Broadcasting Company (ABC) and purchased a majority interest in a company that developed Online Ring-man. By combining Online Ring-man with the live auction lane, ABC became the first auction chain selling cars over the internet and on the auction block concurrently
At ABC started a new floor-plan company called Dealer Services Corporation (DSC) which is now NextGear Capital
In 2017, ABC was acquired by America's Auto Auction, creating the country's 3rd largest auction group
Owns Diversified Vehicle Services (DVS) a title and registered importing company
Became a follower of Jesus Christ in 1983. That relationship has taken him to more than 50 countries, beginning with the Soviet Union in 1989 to more recently North Korea and India. Mr. Hockett serves on the board of directors of Child Legacy (Malawi), Streams in the Desert (Nigeria), Issachar Initiative involved in Reaching the Rest, International Cooperating Ministries, Sports World Ministries, and Urban Foundation.